One of the common problems I see is skiers that attempt to ski off piste slowly and with a relatively flat ski. This approach is difficult and exhausting when the snow is variable, deep, or heavy because the skier never develops the "pop" needed to release/float the skis from the snow.
I use the same BPST movements I use on groomers and at the same speed (which is relatively fast).
Note the angle of the skis in this this picture.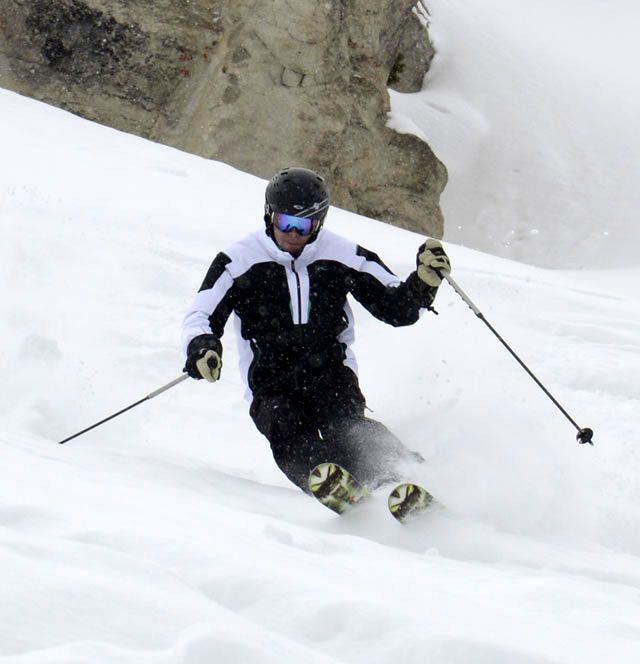 When I flex to release, the skis will pop right out of the snow, making it easy to tip onto the new edges.
More coming...